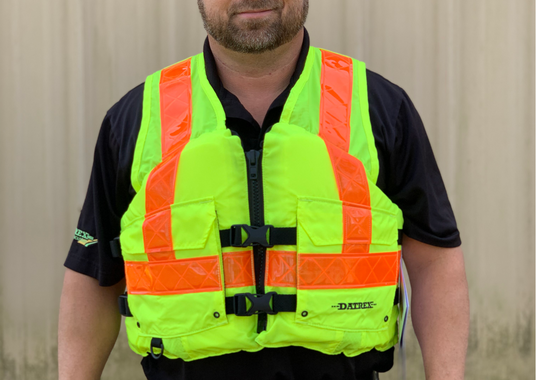 USCG Type III/V Life Jackets
Our collection of Type III PFDs includes swimmer-assisted life jackets, designed to keep you afloat if you're conscious and able to swim. They are not designed to turn you face-up in the water and are not recommended for rough or remote water where rescue may be slow to arrive.
Our collection of Type V PFDs includes inflatable life jackets and work vests that must be worn to count towards your required approved PFDs for each person in the boat. Once taken off, they do not count towards this requirement. Please note that not all Type V life jackets are created equal, so be sure to read the label or description before making a purchase. We offer Type V life jackets from Mustang and Onyx.